When it comes to starting your own business, every single entrepreneur out there understands the importance of a powerful SEO approach for a startup. It's at the core of your digital success and getting your new brand out there, in front of your target demographic. However, the same principle applies to those of you who wish to run a franchise under the wing of a known brand. No matter how well-known the brand itself may be, every franchise should be treated much like a brand new startup in order to gain the same recognition and respect that the primary business has built.
Due to unique constraints and setbacks a franchise will encounter, as well as an equally competitive market a startup would face, you as the franchisee need to brush up on your SEO skills and craft a strategy to tackle these challenges effectively
Conduct thorough research
Even though you will enter the franchise eco-system with plenty of knowledge provided by your corporation, there is still a need for you to conduct your own analysis of the current market situation and best practices to apply. That translates to understanding the core brand better, your target audience, as well as your competition.
You can also benefit from talking to other franchisees, provided that you are not the first one, in order to understand how they approach their local markets and which of their SEO methods provide the best results for their digital campaigns.
Step outside corporate SEO
As soon as you become an official franchisee, you will receive training and education from the parent company. It's in their best interest to give you all the necessary information and skills to send the right messages to your consumers and continue the successful traditions of the brand. However, even though the very franchise definition stipulates you need to stay true to the core brand values and use approved strategies, you still need to build upon this foundation in order to make your franchise a unique entity in the market.
You will only be able to do this if you pair the results of your own research with the strategies and guidance you receive from the parent business.
Fine-tune your keyword optimization
One of the most effective ways to achieve a more authentic brand presence for your franchise, and simultaneously utilize your existing brand recognition, is to refine the keywords you use in your SEO strategies. Focus on long-tail keyword phrases that your target users search in order to rank your franchise better in the SERPs, as they will be the lifeblood of your entire strategy.
To maximize the effects of your SEO efforts, implement as many locally-focused keywords and phrases as possible. That means that not only your blog posts, but also your meta descriptions, schema markup, and every other piece of data on your website should clearly indicate that you are a separate entity from your parent business. Otherwise, using just industry-related keywords may bring more traffic to your franchisor, but not to your particular franchise.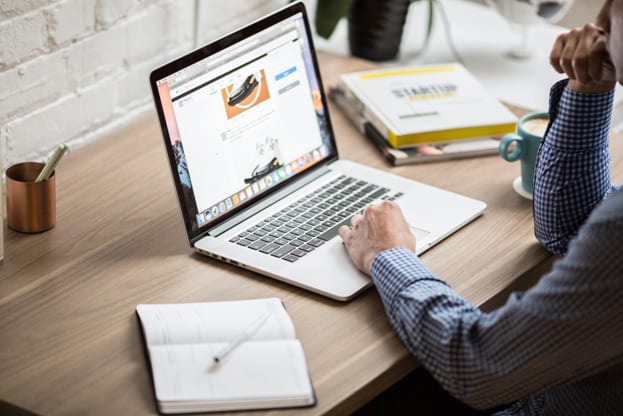 Ensure proper website speed
The modern user has switched to browsing and shopping online primarily because it's far more convenient. It saves time, but only if your website loads fast enough not to annoy away your possible visitors. Although Google has already been using speed as a decisive ranking factor ever since 2009, this search engine has also started implementing the same factor for mobile pages in 2018. Since Google also announced that your mobile will be seen and ranked as your primary website version, this can significantly affect your overall ranking.
Localize your efforts
Some SEO methods never go out of style, so to speak, and thinking local thoughts is one of those handy strategies that can help your franchise rank significantly better in the SERPs. For starters, make sure you register your franchise in relevant local directories that will help verify your business as a trust-worthy entity. Make sure you are optimized for Google My Business, and check if all the entered data you share with online directories is consistent. Even a slightest discrepancy in address, phone number, or your name can lead to ranking issues.
Furthermore, include local and geo-targeted content, user-generated stories, and high-volume keywords in all relevant descriptions to help website crawlers recognize your relevance for a specific region.
Perfect your content output
People nowadays want to be informed, entertained, and impressed. This is where your content game should shine, so that you will attract more visitors to your website, and convert them into buyers and loyal customers down the road. Based on your research and existing franchises' best practices, you can create a content strategy to appeal to your target audience, which will in turn drive more traffic to your website as well as your SEO game.
Diversification has been proven to yield the best results, since more users are engaged when you combine visuals such as imagery and video content with written forms such as blogs. Everything from your product descriptions to your image titles will affect how Google and other search engines see you, so do your best to deliver top-notch content on a regular basis.
SEO is and always will be a vital part of your online success. Go above and beyond to uphold your brand's existing reputation by applying cutting-edge SEO methods designed to help franchises grow, and you will help your web traffic skyrocket in the near future.
Victor T. Miller