Whether you want to finally bring your business into the digital age and create a website for it or you want to migrate to a shiny new website and expand your operations, learning how much it costs you is paramount.
Due to the huge demand for website development services in Australia, if you're not careful about both the scope of your project and the agency you entrust the project to, creating a website can cost you a considerable amount of money.
In this blog post, we'll go over the elements of the project that determine the upfront cost of the website development, the elements that determine the running costs to keep the website operational, and lastly, the elements that determine just how much should you invest in a website.
How Does the Scope of the Project Determine the Cost of Development?
Unsurprisingly, the scope of the project is the major determining factor in website cost. If the scope of the project is small, you can get a professional site with a reasonably tiny budget. But if you want a business website with a lot of bells and whistles, you need to be ready to shell out a pretty penny. In this section, we'll go over the elements of web design and development that impact the cost of the project the most.
#1 Website Features
Are you looking to develop an eCommerce website? Maybe you're looking for a website that can act as a virtual CV for your freelancing work? Maybe you want a feature-rich web app that works flawlessly on both PC and mobile?
Different types of sites require different features. ECommerce websites require dynamic listings, checkouts, user accounts, and more while virtual CV websites don't require any of those. Website development cost is greatly impacted by the number of features your website needs. Highly complex bespoke features will require weeks and even months to develop, and this will be reflected in the cost.
#2 The Complexity of the Design
Websites can vary widely in the complexity of their designs. You can have a website with a web design that is comprised purely of 2-3 templates that are used to create all landing pages on the website. You can also have a website with a web design that includes a variety of templates, user-generated content, complex animations, and original images.
Unsurprisingly, the former is far cheaper, but it doesn't mean it is always the right choice. If the design is too simplistic and barebones, your website might appear unprofessional, or it might not suit the scope of your project overall.
#3 The Number of Unique Landing Pages
How many unique landing pages are you planning to have on your website? How many unique art assets, pictures, and animations are you planning to create? How many unique pieces of content do you need to write?
Although a large portion of your website will rely on reusable templates, animations, and art assets, you'll also have high-value unique landing pages for your primary products and services, and these can add up to cost a pretty penny. When trying to predict the cost of your web development, you need to pay careful attention to the number of unique landing pages as they add up to web design costs.
There are more tools and web development frameworks out there than anyone can count. You have ubiquitous content management systems like WordPress, you have server-side web application frameworks like Ruby on Rails, you have front-end JavaScript libraries like React.JS, and much much more.
Using different frameworks/tools will affect the design, the performance, the scalability of the project -- much more importantly, it also impacts how much time and money is required for the development. Some of these tools require more expertise, some require more time during development, etc. Lastly, as we're talking about website design costs, Australia has its own specific market for developers. Some web development skills are rarer than others in the country, and this will reflect in the web developers' salaries and asking prices.
And these all ultimately impact the cost of the website one way or another. When building your business website, make sure you agree on a specific framework, timetable, and price with the web designer.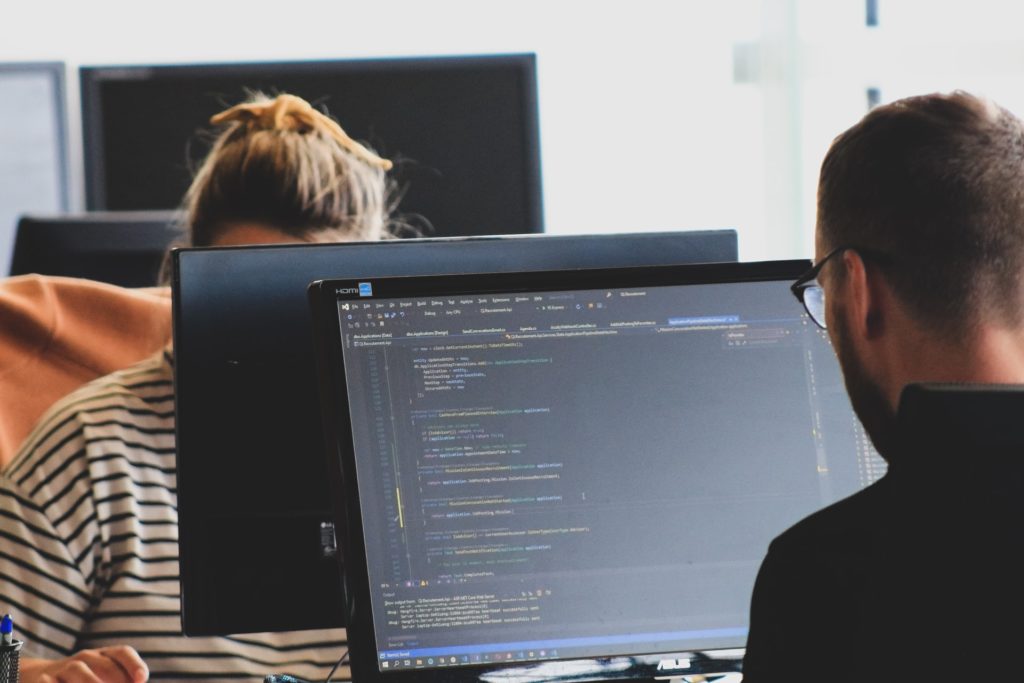 #5 Miscellaneous Website Costs, Australia
Outside of the major elements above, there are various other aspects of web design and development that can add to the overall cost:
Digital marketing and search engine optimization: most often, when you develop a website, you want people to be able to easily find it. That's why you need to optimize your website for search engines and engage in some digital marketing to get your name out there. Both of these activities are separate, in theory, but they're also closely linked to each other. Regardless, they are quite necessary, and they will add up some cost to the development of your website.
Content writing: who is going to write the content on your landing pages? Are you planning on having a blog? Who is going to write blog posts? Whether you are going to do it yourself, you're entrusting an employee with it, or you are delegating it to an agency, it will take up time and money. Depending on the size of your website, this can be either minimal or quite substantial.
Domain-related costs: embedded in the cost to build a website is the price of the domain name, SSL certificate, and various other miscellaneous costs. Although, unless you want to buy an already-registered prominent domain name, these costs will largely be insignificant. The agency will likely take care of these costs, regardless. It is still important to be aware of their existence, however.
Website Running Costs: Upfront Cost isn't Everything
When you read articles about how much does a website cost in Australia, they often only include upfront costs you get charged with by an agency to develop your website. This isn't the whole picture, however. There's also a recurring cost associated with running a website mostly in the form of server costs, and in this section, we'll go over the variables that determine server costs:
Traffic: traffic from website visitors is the primary factor in determining server costs. You need to have enough servers to handle all the incoming traffic to your website. Although it is impossible to fully predict just how much traffic your website will receive once it is launched, you can take some steps to guesstimate it. Based on those guesstimations, you can come up with an upper and lower bound of traffic your website is likely to receive. This is how you can come up with a semi-concrete figure.
Own servers or the cloud: are you going to build your own server or rely on cloud servers? Both are valid choices, but they're for slightly different use cases. Australia is a massive landmass, and outside of major cities, you can find land really cheaply. This means that it is quite easy and cheap to build warehouses full of servers to keep your website operational. The problem is cooling. Depending on where you live in Australia, server cooling can cost you a substantial amount of money. That's why server building is only really recommended for websites that really want to scale up. If you're building a simple business or eCommerce website, the cloud is more than okay for your use case.
Type of website: the type of website you want will influence the cost of servers. Websites with a lot of user-generated content, data, and information will get a lot of traffic and require massive storage spaces. Both of these are quite costly. Websites that allow you to do complex calculations, analyze information, etc. will require a lot of CPU power, and this, too, is considerably expensive. But, in all likelihood, you want a simple business website, and in that case, your server costs will be minimal.
The framework used: the framework used also influences your recurring website costs. Some cheap servers only support specific content management systems, for example, and those will be unable to host your website if you choose to use more complex frameworks.
How Much Should You Pay for a Website?
Sadly, there's no 'website design cost calculator' you can just plug your project into and get a concrete figure. I hope this article showed that the process is far more complicated than that.
If we are going by average numbers, the average website in Australia costs around five to ten thousand dollars, but the average says very little about your project. Averages are weighed down by a large number of simple and cheap websites that act as business portfolios and CVs. They're also skewed up by a few dozen incredibly complex web apps that cost a fortune. That's why you can't look at averages if you want to learn how much does a website cost in Australia.
That's why the best way to estimate your website design pricing is to break down your project along the lines we've laid down in this blog post and try to estimate the cost of various elements that will ultimately make up your website. This is a far more reliable method.