Levelling up one's business branding can be tough for any business worldwide, large or small. If done effectively, one can one-up their competitors' branding in today's increasingly cutthroat market space. When it comes to spreading a brand's identity's reach to a large audience, it's said that one of the highly effective but low-cost tools a business can use is stickers.
For Australian entrepreneurs, whether you make promotions by sending something to your prospects during fairs, or in shops, sticker printing Melbourne or in any other places as part of a branding strategy can speak volumes about your brand.
We've come up with four ways you can utilise stickers to spread the message of your brand far and wide. You'll also discover a couple of tips on how to design branded stickers effectively. Check them out below.
1. Use A Sticker As An Envelope Seal
Some businesses and solo entrepreneurs still choose to send mail even in the age of instant messaging and lightning-fast emails. That feeling of receiving something physical is said to provide a special experience to the intended recipient. Thus, one can't really underestimate the power of post in marketing or promoting brand identity.
However, it can be a little costly to produce branded envelopes, so why not use little stickers as envelope seals for your branding? Adding it to the back of each envelope you post, whether it's round or heart-shaped, can be a great alternative. In fact, it may be a brilliant way to get your brand on stationary because it lets the recipient know that the mail is from your business before it's even opened.
2. Seal A Delivery Packaging With A Sticker
Consistency is regarded as crucial in branding efforts. Hence, letters shouldn't be the only ones getting stickers; your packages should have their own too.
Remember that the customer receiving your product in the post is one of your brand's last touchpoints or interactions, so leaving a lasting impression on them through your packaging is a branding opportunity that you shouldn't miss.
Use clear stickers if you can, although any rectangular stickers can work also wonders.
3. Stick A Branded Sticker In Each Of Your Product
Chances are you've already glanced at a product and saw a brand logo stare back at you. Only a few people would realize that these product stickers aren't just merely there for aesthetics but they serve an important purpose too. Most businesses find them useful to help remind customers about their business or company.
Note that not only retailers but also service providers can take advantage of branded stickers. For example, photographers can stick one on the back of the photo albums they'll deliver to their clients. That way, people can see their branding every time the album is closed. As a result of that, business owners can encourage returning business.
Sticking branded stickers in each item or on the product packaging is a perfect example of how sticker printing can help you spread your brand identity or message to a large group of people. Consider giving the strategy a go in your own brand and line-up offerings.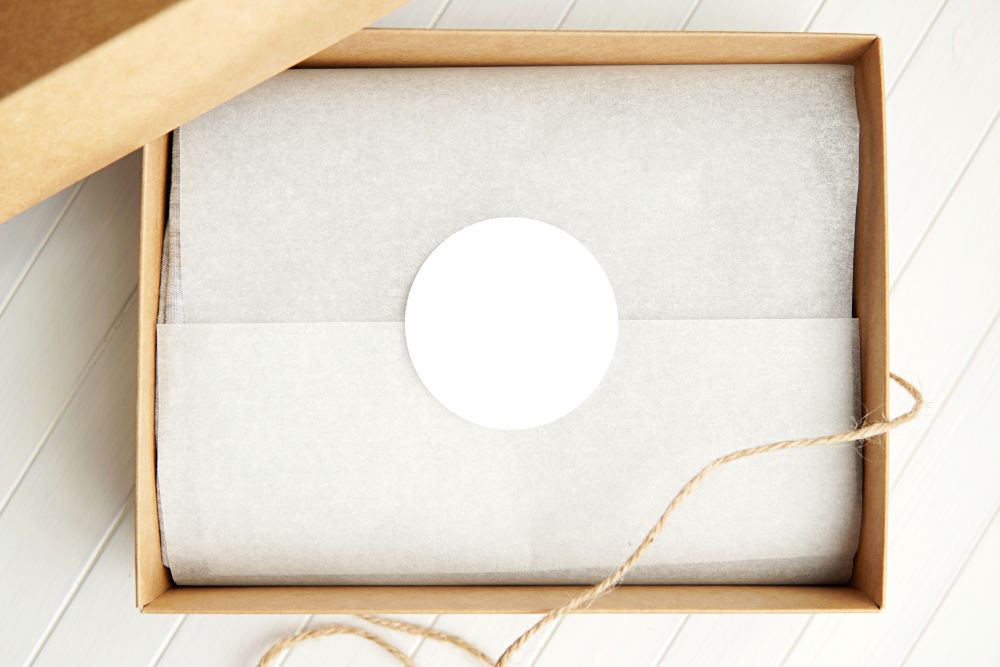 4. Utilize Social Stickers
Another great way of spreading the word about your brand with the help of sticker printing is creating social stickers. They're another form of sticker branding that your business might find helpful. From local events like a fete or carnival to special celebrations like a birthday or holiday, you could use social stickers to increase your possible prospects and customers' awareness of your brand.
Also, by adding social stickers to existing movements, like using them to promote a hashtag or social giveaway, you can generate a buzz without the need for a load of new promotional or marketing materials.
Guide For Designing Branding Stickers
In the following sections, you'll learn some tips on how to design branded stickers. That way, you can take full advantage of sticker printing now that you already know how you can utilise it for branding.
Choose A Consistent Colour Story For Your Brand
Keeping your colour palette uniform across all marketing materials is said to be crucial when creating a consistent brand identity for your business. The same principle applies to sticker printing or using stickers to spread your brand's message and ideals.
The sticker you'll pop on your mail envelope, delivery packaging, product, or social stickers should be reflective of your brand. Keep in mind that despite its small size and limited space for information, stickers may be the first thing a customer or prospect sees that's related to your brand.
Stick to the colour scheme that you've created for your brand, even on your website. It'll help keep things consistent, making your business or company easily recognizable.
Stick To Your Brand's Values
Think about how people will feel after seeing your branded sticker for the first time. From your packaging to your product labels, ensure that you're popping stickers that reflect your values. For example, you might want to choose nature-related imagery and a script font if you're promoting sustainability and healthy eating.
Conclusion
As you can see, creating a business brand doesn't have to cost much. Sticker printing is an easy and affordable way to elevate your brand. Add the final finishing touch to any post, packaging, and product by printing rectangle, round, square, heart-shaped, or clear stickers, and get more people to know your business and what you can offer.
Remember that every product interaction is your brand's opportunity to stick in your target market's minds and leave a lasting impression that'd make them want to know more about you. Make the most of every chance you'll get by through sticker printing.