An online reference to a business's name, phone, and address is called a citation. Sometimes, it includes a link to the business's website. You often find companies that are mentioned in blogs, news articles, and press releases. Indeed, a citation can benefit a company's business. But how do they get these mentions? In what way can it positively affect the business?
Read more about local citations for SEO below:
Aid in Search Engine Optimization (SEO)
Google uses local search engine optimization (SEO) to present location-based results. This is shown to researchers looking for similar businesses in the area. Indeed, this is helpful if you own a medical office, restaurant, auto repair shops, coffee shops, and other types of businesses that have a physical location.
With Google's My Business listing, it can increase your ranking. This is another benefit to your SEO efforts. Indeed, it can increase visibility among your customers as stated at citation audit and cleanup service.
Apart from rankings, Google considers NAP information or name, address, and phone number. Crawlers would compare the information you have with your business based on your website to confirm if the business that you have is authentic.
Even if with small discrepancies, it can cause Google to consider the two as separate businesses even though they are one and the same. If it continues to happen, it can impact negatively your ranking.
Thus, you should continue to get more optimization benefits from your directory listings through the following tips:
Verifying or claiming tips
Remove the listings on the directories which are not related to your industry.
Add more details. For example, add your hours of business and a short description of the products or services that you offer.
Include a backlink to your site's homepage. Add a link to any relevant link on your site.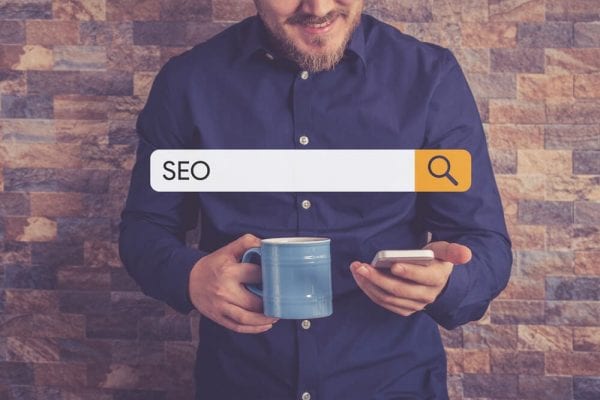 Verification and Trust
Citations are one important element of verification. They dictate the search engine that the business does exist. This is through accumulated mentions coming from different sources which all provide the same information about your business. If your business is listed on local and national sites, it can give your business a sense of authority, making it more credible in your customers' eyes. As a result, your site will rank highly on the search engine results page and eventually improve web traffic and conversation rates.
Have a Visibility Boost
Always assume that your competitors are paying attention to their local business listings and so you must do it too. If the clients can find your competitor's information much easier than your business, then there's a big chance that they will go there. So make sure that you invest in local citations to improve your SEO rankings.
Online directories make users filter results with the use of categories. Examples of this are location, services, and business categories.
With local citations on directories that customers use, you can instantly get a visibility boost. Even if the customers end up selecting a competitor, they will consider your business the next time whenever they always see your listings. In other words, using structured and unstructured local citations can be an excellent way for building organic visibility within Google's local SEO properties, such as Google Maps and Google Business Profile.

Improve the Reputation of the Business
There are lots of business directories that allow users to put their reviews like Google My Business. Utilizing these types of platforms can boost your online reputation with your customers.
If the right steps are taken as you respond to criticisms, you can boost your reputation's standing. Instead of merely reading a negative comment from a previous customer, you can maximize these directories to address such remarks. If the customer was unhappy because your business delivered products later than scheduled, apologize, and then offer something to make it up to the customer.
Business directories are accessible to the world, and using this platform to respond to queries or address concerns can surely make your business stand out. Customers - regardless if it's the one who vented out or ones who are only reading the comments from the sidelines - like it when businesses make an honest effort to address issues.
Cost-Effective Business Directories
Unlike the pay-per-click ads plus other ways to attract clients outside of your website, local citations are one way to achieve business goals that are cost-effective. There are lots of directories that allow local businesses to submit their listings without any payment.
Meanwhile, others ask for fees for special features like uploading videos or photos which are related to business. They also ask fees for additional business location listings. And they ask payment for website links, maps, and additional categories for your business.
Moreover, if you claim or add your business on My Business directory of Google, you can have your free business listing. This shows predominantly on Google search results. It can boost your visibility in Google Maps. With this, customers can make it easy to find your business location.
Finally, another great source of free listings with regards to your business information is the local Chamber of Commerce.
Hiring A Local SEO Agency
Indeed, using local citations can be helpful for your local SEO efforts. However, it's a good idea to work with an experienced and reliable SEO company specialising in local SEO and other relevant services if you want to get the most out of its benefits. Unless you're an SEO expert, you probably need professional assistance to get this local SEO marketing strategy right.
However, choosing the right SEO partner can be tricky if you don't know where to start. Thankfully, there are ways to help you find the appropriate SEO agency for your marketing needs. For example, asking for referrals from family and friends may be an excellent way to find reliable prospects. Someone you know might have also worked with an SEO company before and want to recommend it for its good work performance.
But if you haven't received any recommendations, it's time to browse the web and look for prospective companies. Once you have the list, to get to know each one by checking their experience, reputation, and level of customer support. Moreover, don't forget to factor in the pricing to know if their rates suit your budget.
Conclusion
In sum, getting citations and keeping track of them can be time-consuming. But it can be beneficial to Google ranking and your business outreach. With citations on local sites, it can help your business establish authority and trust. Thus, you must take advantage of this easy SEO solution now. To ensure you make the right decision, keep the information mentioned above in mind to understand the benefits your business can reap by using local citations for SEO.