More and more businesses are seeking to establish authority in the online sphere. This involves having a website that's fast, easily accessible and rich in valuable information. It's only when your website offers useful content that people will find it engaging.
When traffic numbers are high, you can use this to drive engagement or conversion, as well as build a profitable domain. Unknown to many people, you can grow significant investment with your domain and sell it off at a good price. 'Domain flipping' is a common practice and instead of abandoning your site when you have a new business opportunity, why not make a killing from it?
Buying and selling domain names is as good as any adventure, because you never know how lucky you might become. Ask the owner of Insurance.com, who sold his website for $35 million in 2010. Building a valuable website therefore goes hand in glove with quality SEO practices. What is your site currently worth?
The following SEO best practices will help ensure you build an engaging and profitable website for your brand. So, even if you don't want to sell it, you could use it as a collateral asset someday.
1. Choose a befitting domain name
What's in a name? A lot actually. Never mind that line from Shakespeare's Romeo and Juliet; when choosing a domain name for your business, you must be purposeful. Keep it short, memorable and brandable. Should you plan to flip it later in the future, ensure you keep it relevant to the promising industry in question.
According to Robert Rolls, head of online business at Domains 4 Less, avoid adding things like special characters or a combination of words and figures to your domain name. This will only make it harder to remember. "A website that is difficult to recall may soon be forgotten,"he says.
Consider the domain name www.deliciouscakes4u&me.com. Besides being fairly long, the abbreviations pose a problem. Upon hearing it for the first time, people won't be able to tell if there is a figure or an ampersand present, unless you indicate it. Therefore, it's better to use a simple idea like www.deliciouscakes.com.
2. Keep it industry focused
Google's RankBrain algorithm seeks out sites based on topical requests, so if you want your domain name to be easily discovered, keep the content strongly focused around your industry. For example, if you sell cars, post content relevant to the automobile industry. This way, when anybody enters a query related to cars, your website will be favourably presented, because it has already been indexed.
Conversely, if your content isn't focused on a particular topic (perhaps a wide range of topics), RankBrain will find it difficult to index it under a specific subject and might not present it at all. This reduces the relevance and value of your website.
3. Link to trusted sites
The domain space can be considered one huge popularity contest. The more connected your site is to other credible, popular websites, the better its chances of increasing in value. It was Google that pioneered the pagerank method of assigning importance to information. It's a system that uses links to determine how relevant your site is to a search engine user's query. So, the more links from trusted sites to your own, the higher its trustworthiness.
Using the same automobile example; if you have sites like Topgear.com and cleangreencars.com linking (legitimately) to yours, then Google's algorithm will rank it favourably. Citation flow and trust flow are essential to the value of a domain.

4. Avoid Google penalties
You will have noticed that in the previous example, I emphasised the importance of credible sites linking 'legitimately' to your domain. This is because many deceptive webmasters devise dishonest ways to link theirs to other popular websites.
This practice - usually known as black hat SEO - is frowned upon by Google and may earn the erring website a penalty. In severe cases, such sites are demoted in search ranking or made totally invisible online. This can last three to six months or more.
Avoid indulging in this practice, because penalised websites lose their value significantly and cannot present a good bargaining price. Hire a white hat SEO specialist to keep your domain name properly backlinked with good SEO practices.
5. Check your domains
Be wary of cybersquatters. This is another form of domain name malpractice that can be deployed in various ways. For one, someone may coin a similar domain name to your own and capitalise on typos to redirect your visitors. Consider jumia.com and jumai.com.
You could even inadvertently take a name identical to an existing brand. In both cases, legal action may be necessary to enforce a 'cease and desist'. To avoid this, ensure you check the availability of a domain name before registering it. When you do register a name, add similar variations of it to avoid people from snapping them up for their own devious intentions.
6. Post relevant content regularly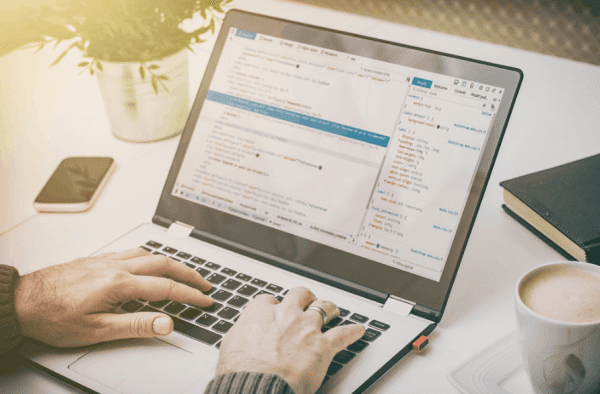 Google loves websites with meaty content - more so when you post frequently. How often do you publish articles and other content on your website? Are they useful? Do people find them relevant to their enquiries? If your website is the 'go-to' place for certain information, it will be deemed an authority and ranked highly for search in its industry. Such sites are valued lucratively amongst their peer groups.
To take advantage of such opportunities, enrich your web pages with valuable information, so that people keep returning for more. They will not only engage you, but convert to customers and even refer family and friends. All these elements make for a valuable website.
In conclusion, good SEO practices can help your business grow online by driving sales and building lasting customer relationships. However, it doesn't have to end there. Should you choose to divest into other sectors or need capital for a new venture, a well-groomed site can fetch you a handsome price.
How well do you groom your site? You could develop it into prime online estate, starting with great optimisation techniques.