Today, there's an increasing number of entrepreneurs and businesses that use YouTube as a venue for connecting with their audience, sharing valuable information, and attracting potential clients. YouTube has, no doubt, become a powerhouse tool for digital marketing. For business owners like you, it only takes the right strategies for this video sharing platform to work to your advantage.
Talking about strategies, the problem with most entrepreneurs nowadays is that they focus on becoming a hit on YouTube too much without a concrete plan of how to turn those subscribers into website traffic and paying clients. Yes, you can be a big hit on YouTube, but what good does it bring if people don't come to your website, subscribe to your email list, and buy what you sell? It's where the importance of implementing strategies, like YouTube SEO, becomes evident. Well, even the simplest of techniques that this post will discuss below can help you out.
Why Use YouTube For Driving Traffic To Your Site?
Before anything else, you must understand why this video sharing platform is gold for marketers.
YouTube receives an awe-inspiring three billion views each day. It's what makes it the third most visited site in the world. Many people also consider YouTube as the second largest search engine, only trailing behind Google, because of the number of searches that take place in this video sharing platform. For business owners like you, YouTube has incredible potential if the right strategy gets deployed.
Building brand awareness and even reaching celebrity status are inevitable once the correct strategy is in place. But, the problem is that you can't find a video bank where you can earn dollars by trading in your video views. What you can do instead is to strategically leverage the videos you have on YouTube to perform one specialized and specific function, which is to drive quality traffic to your website.
What driving quality traffic means here is that you have to make sure that you'll capture quality visitors. However, the problem is that the first thing that comes to the minds of most people and even marketers when thinking about YouTube is a viral video. They believe that capturing hilarious moments is what success on YouTube is all about. The truth is that millions of viewers or views aren't necessary to get results as a business owner. All you need is quality, not quantity, in terms of channel visitors that you can convert to site traffic.
The videos you have on YouTube are what will create the much needed rapport with the viewers; once they end up on your business website, they're pumped, primed, and ready to make the desired action with you. Of course, increased conversion rates follow.
The following are ways to increase your website's traffic with the help of YouTube:
1. Tell Your Viewers What To Do
While it's true that this is one of the easiest steps you can take, many people still overlook its importance. You need to communicate your specific and compelling CTA or call-to-action at the end of every video that you upload on YouTube. Your CTA has to tell your viewers exactly what to do to get into your website. Of course, you also have to tease them about the benefits they'll enjoy in doing so.
You can complete this step using a simple one or two lines of dialog. Here is an excellent example: "Thanks for taking the time to watch my video! To learn how to create ads on Facebook that double your monthly revenue, don't hesitate to visit www.facebookadvertisingsecrettechniques.com to access this powerful and highly-effective video series. Hurry up--limited slots only!"
2. Add Link To Your Website In The Description
Another thing that you can do to ensure that your viewers on YouTube can reach your site is to add the link right on top of your video description. However, don't forget to include the "http://" so that people can quickly click through straight away without the need to click elsewhere.
Link to the appropriate page based on the video shared instead of linking to the homepage of the website. There's also an option for you to set a default description. It would appear every time you upload a YouTube video. Furthermore, don't forget to have the link edited so that it will go to the post or page you want to drive the traffic to.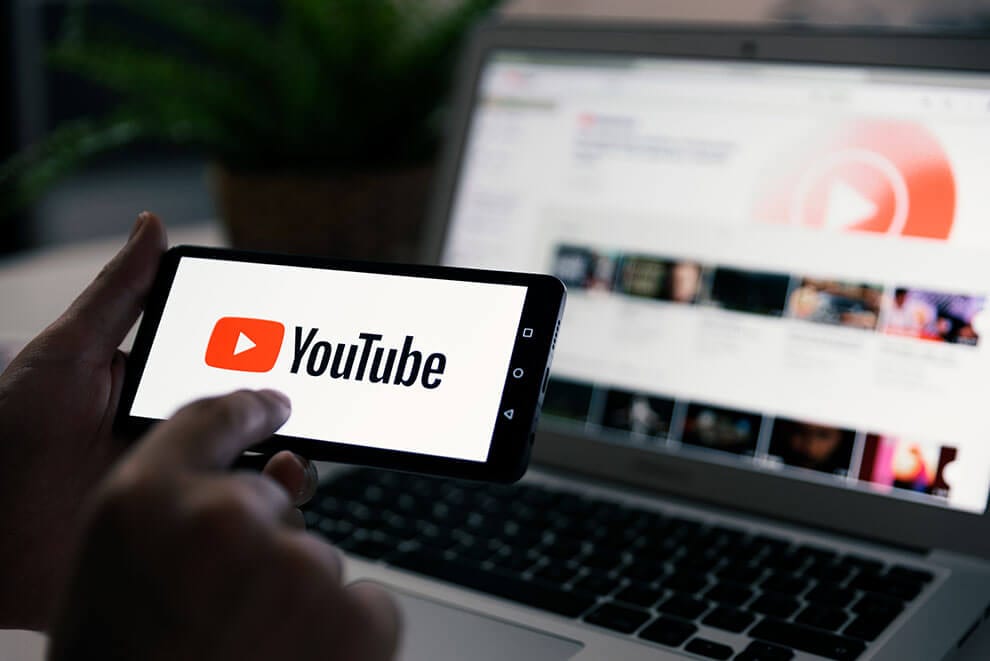 3. Use The Call-To-Action Overlay Option
Another effective way of converting your video viewers into high-quality and high-targeted website traffic is to make use of the little-known feature of YouTube called the call-to-action overlay.
The overlay is only a simple banner advertisement that sits on your video's lower third. You can edit the copy of the overlay, including the thumbnail image and the destination you want users to go. It only takes a few minutes for this function to get set up, but missing out on adding it means leaving valuable website traffic on the table. You can activate the call-to-action overlay feature by signing up at ads.youtube.com.
4. Use Youtube Videos As A Supplement To Your Blog Post
Many entrepreneurs commit the mistake of reading their blog posts out loud to their YouTube viewers. While it's true that it can be tempting to undertake as it decreases the extra work you need to do for your website, it will still backfire on your target to increase traffic. Do you think users will still go to your site if they've already listened to the content of your blog post? Your YouTube videos should only contain supplemental pieces of information or short summaries.
5. Add Value To Your Links
So, what happens if users click on your links? If they don't get anything from doing it, then forget about adding one; you're only going to lose subscribers. Instead, give your viewers a reason to click on the link. What can you offer to them once they reach your website? Give them something like a resource that'll help them overcome their challenges, or, maybe a fuller explanation of what you've discussed on your YouTube channel. Don't forget that people will only want to follow the link going to your website if you offer value to them.
Conclusion
YouTube has given entrepreneurs and businesses access to a fantastic platform with millions of active users from all over the world. Some of those followers are your potential customers. Upload your videos and reach out to them. That way, you can drive new and high-quality traffic to your site in no time.