So, you have a really attractive website, highly engaging content and perfect marketing ideas to put your business on the map. However, all of these are moot if your website doesn't have the right domain name, and if it's not hosted by a suitable company. Most online business owners focus on creating awesome content for their site, while the importance of choosing the right domain name and web host takes a back seat. In their defence, not many them understand the importance of these two factors in relation to the success of their websites.
What happens if you choose the wrong domain name?
Google's algorithm contains about 200 ranking factors and domain name is just one of them. This means that there is little or no effect on the website's SEO. However, it goes without saying that a well thought out domain name and TLD will be tremendously useful to the success of your website.
Imagine your visitors landing on a website that is not your own, simply because you made the mistake of choosing a domain name that is similar to that of another website. You can inadvertently lose hundreds of customers this way.
Using a complex domain name will be very frustrating for your visitors. A complex domain name is not only easy to forget, but hard to spell. Don't forget that there are millions of websites that provide the same content as you. The moment potential customers encounter trouble spelling your domain name, they will more than likely look for another alternative immediately .
It's no secret that most businesses would prefer to choose a .com TLD for their website due to its popularity. Unfortunately, getting one for your preferred domain name may be impossible. Rather than choose a new gTLD, business owners may prefer to opt for a ccTLD such as .co.uk or .co.fr for their business. Google considers many of the websites with a ccTLD extension to be country specific. For instance, Google may think that myname.co.fr is only targeting visitors from France. This can have a significant impact on the website's rankings for global search, especially if it targets visitors globally. Conversely, because Google is geo-targeting search results, if your business is located in New Zealand, and you're only targeting customers from that location, then a https://www.freeparking.co.nz/domain-names/nz/ will stand you in good stead when it comes to local search results.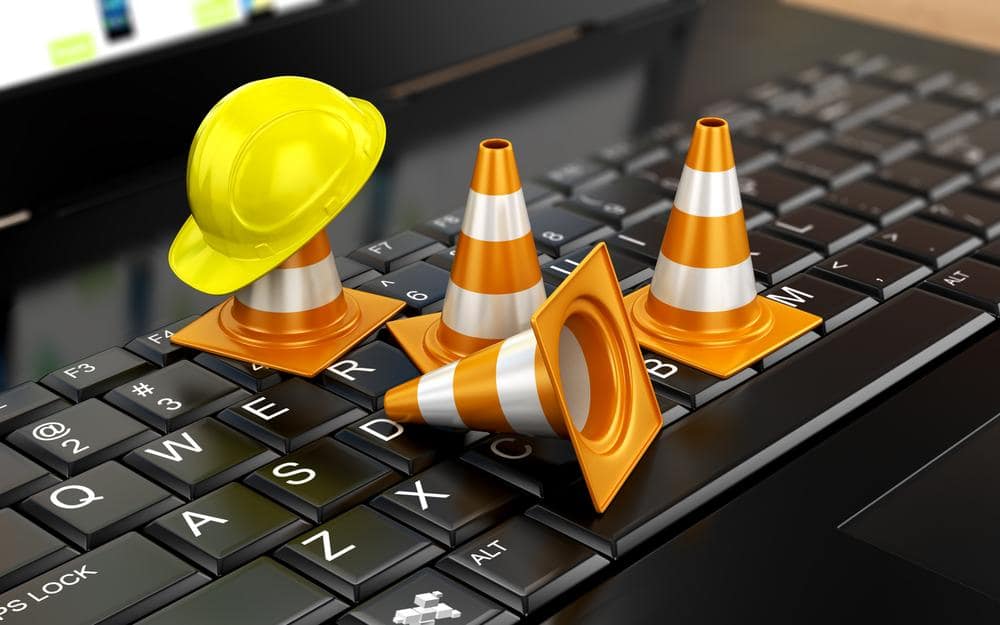 What happens if you choose the wrong web host?
Choosing the wrong web host can negatively affect the success of your website. A lot of things can go wrong simply because you did not properly evaluate your needs and opt for a provider that can meet your unique requirements:
Poor page rankings: Where is the best place to hide a website? On the second page of Google's search results. One of the goals of your website is to rank high on search engine results page (SERP), so that visitors can easily find you. There are several hosting related factors that will ensure your website never appears on the first page of Google SERP. These include slow speed, server downtime, poor quality servers and more. When you lose page rankings, you are essentially losing potential customers.
Security issues: While there's no one sure way to keep your website protected, a good web host will put in place best practices to ensure you utilise maximum security. Even if your website is a simple hobby blog, you need security to ensure your visitors are protected. However, if your website is hosted by a company that is indifferent when it comes to security and maintenance, you stand the risk of legal liabilities or losing your website as a result of security complications.
Loss of revenue– With the wrong web host, one thing usually leads to another. Downtime will take your website offline, so customers can't find it. Slow speed will cause visitors to abandon your website and look elsewhere for a faster website that provides the same content as you. When this happens repeatedly, your traffic drops, you lose customers and you will ultimately begin to experience poor returns.
So, what are the necessary points to consider?
It is crucial you choose a reliable company that has what it takes to ensure your website is available and accessible 24 hours a day. It's also important you pick a domain name that perfectly reflects what your website is about, and can engage the people you intend to reach.
Here are some points to consider:
For the right domain name:
Easy to spell and remember – Even though you want your domain name to be unique, anyone should be able to spell it. Avoid complex words, misspellings and more importantly, words that have different spellings in different regions (Vapor and Vapour for example).
Short and sweet – Do you know that domain names of the most popular websites are made up of no more than nine characters. Try to keep your domain name between one and two words. You can never go wrong with a short domain.
Use the appropriate extension – Extensions or TLDs are crucial to your domain. Many of them are specific to different business, so you need to choose the one that best suits what you do. Even though .com is the preferred domain extension, there are thousands of other good ones to choose from.
For the right web hosting provider:
Uptime guarantee– This is one of the first and most important things to consider when choosing a web host. The last thing you want is visitors coming to your website only to meet an error page. You must ensure the web host you choose can meet at least 99.5% uptime. Anything less is unacceptable.
Room to grow– Every business starts small - and so does its website - but the hope of every business owner is to see their business grow. With this in mind, you should ensure your web host has what it takes to accommodate the growth of your business and website. You should be able to scale up, or scale down your hosting requirements if the business demands it.
Adequate support– Once in a while, you will likely encounter problems with your website or hosting platform. You need to be sure that your hosting provider has the technical expertise to provide the kind of support you need to get your site back up and running.
Final Words
Many factors combine to make your website a success. However, domain name and web host are the first and most important factors that you must get right first, before considering other aspects such as content and marketing. While it may be difficult for you to change your domain name if you have an already established business, the above points will help if you plan to launch a new website.