Long before the emergence of the Internet, businesses relied on word-of-mouth advertising when it comes to building their brand and reputation. Traditional advertising mostly involved TV commercials, billboards, magazine features, and newspaper columns—making customer management take a backseat. Back then, it's rare for companies or businesses to read survey forms or take the time to learn about customer reviews. But as the Internet evolved and people learned how to use social media, your target audience or consumer base can now talk about your brand and business anytime, and anywhere they are. This makes online reputation management critical in any business nowadays.
What Is Reputation Management?
Online reputation management is actively managing the people's perception of your business or brand. The goal of using reputation management services like Removify is to improve public understanding of your business. When handled correctly, reputation management will encourage people to say positive things about you online, increasing not only traffic to your site or business, but also your credibility.
Reputation management is a very tricky process. You cannot dictate what people will say about your brand online, as everyone is free to air out their opinions, especially on their social media accounts. If someone has negatively posted about your brand online, there's no way you can delete this. What reputation management does instead is to mitigate the effects of the negative reviews and increase the positive perception for your business so that customers will trust you again.

What Are The Signs That Your Business Needs Reputation Management?
If your business is suffering from significant losses, it may be the best time to assess if you need reputation management. Below are the signs that you need to consider this service today:
1. Negative publicity can be seen on the first page of Google when you type the name of your brand.
Google is designed to gather all related and relevant content based on the keyword placed by users on the search bar. When you try to type your website name or keyword on the search bar and find other similar brands with negative reviews on their sites, your site might be in big trouble reputation-wise. If you are related to sites that have a negative reputation, it's time to think about how to mitigate the effects.
You must never associate your brand or site with those that have a negative reputation because you'll likely lose your current customers. Reputation management can help you through this with the right customer engagement strategies. Tools like social media pages help you engage with your customers so that you can learn about their perception of your brand. At the same time, you can reply to their comments and clarify their concerns, as well as thank them when they compliment your brand.
2. You read negative reviews about your business or brand online.
The majority of potential customers read online reviews before patronizing any business or brand. Aside from that, search engines consider online surveys as a treasured source of information for online readers. If what you read are mostly negative reviews about your brand, it's time to consider getting reputation management for your business. Aside from helping you work to improve your brand and avoid negative reviews in the future, reputation management services will also encourage your existing customers to offer kind words about your company through well-executed strategies that can positively shift the customers' perspective.
3. Your content can't be found in top search engines.
Having no visibility online is almost the same as having a negative reputation. To prove to potential customers that you have excellent online reputation, content from your site must be visible in top search engines like Google. Many online businesses invest in search engine optimization (SEO) marketing techniques so that they will be apparent to potential customers online. When people don't see your content online despite numerous materials on your website, this is still considered as a reputation problem. You need fresh and quality content so you can build a good reputation, and so that people will end up talking about your brand in the right way.
4. You are losing web traffic in your site or page.
It's essential to track the web traffic on your website. With the help of analytics tools, you can measure and graph the trends of your traffic. If you have reputation problems, you will observe that there is a significant decrease in the web traffic you're experiencing over time. It's a clear sign that you need to investigate the root cause of the decrease and work your way to bring back a good reputation.
The Bottom Line
If you continue to ignore the signs pointing to the loss of excellent reputation for your brand or business, you will eventually lose all your customers, as well as the web traffic on your site. It is essential that you monitor traffic and reviews so that you can mitigate any negative perceptions of your brand. Reputation management is critical to ensure the success of your business online. With the right tools and an excellent online marketing strategy, you can build a good reputation and increase your revenue so that you can let your business thrive.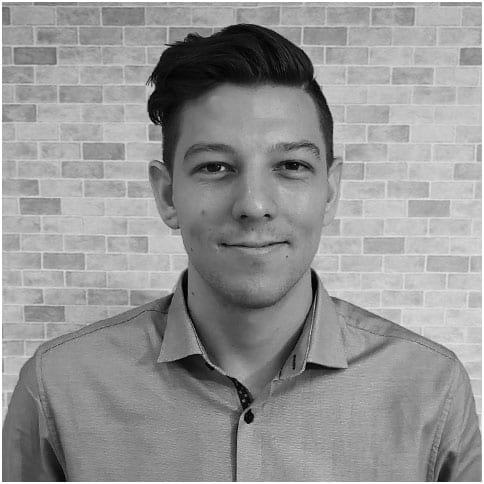 Author's Bio
Aron is the lead SEO for a global digital marketing agency. He is responsible for overseeing the successful execution of SEO campaigns across Hong Kong, Australia, and Southeast Asia. He has a passion for search, UX, and analytics. You can find out more about his involvement in online reputation management at Removify.