Having a marketing plan is an essential part of any business, regardless of the industry it operates in. As you probably already know, digital advertising has become one of the most popular ways to promote your products. And, even though it alls under the mantle of digital advertising, influencer marketing is quickly becoming a great way to attract the attention of your audience.
In this article, we'll discuss the definition of influencer marketing, tell you how it works, and give you a few tips to help you build a successful campaign.
The Concept Behind Influencer Marketing
The idea behind influencer marketing is not new. It relies on the fact that consumers can be influenced by a figure they trust, which is usually a person who has earned a reputation for being knowledgeable in a particular industry.
In other words, influencer marketing leverages the power that authority figures have over consumers. These authority figures, or influencers if you will, can affect consumers' decision-making process by endorsing your brand, products, or services.
What Defines Modern Influencer?
From a conceptual point of view, influencer marketing is similar to advertising via a celebrity endorsement. The difference is that instead of relying on their image, influencers usually deliver quality content that actually helps consumers.
Here are some key characteristics that you should look for before contacting an influencer.
Credibility
One of the misconceptions about influencers is that the most important thing is having a huge number of social media followers. But, credibility is the main trait you should look out for in order to identify a true authority figure.
Reach
Once you verify your prospect delivers credible content, you should then look at their reach. This can be social media followers, but having the capacity to reach consumers through additional media like YouTube channels or podcasts is also a good trait.
The Ability to Influence Consumers
The last element you need to measure is the ability to influence consumers. This is not as concise as the previous two requirements, but you should find a way to ensure the influencer you work with has the ability to move your target audience.
How Does Influencer Marketing Work?
Now that you're familiar with influencer marketing and what your authority figure must have, let's take a look at the best way to implement this strategy.
Set Your Objectives
As with all other campaigns, your first step will be to set up goals. This can be everything from building your leads funnel to converting sales and branding. Just make sure the results are measurable so that you can track the performance of your campaign.
Research Influencers
Keep in mind that there are thousands of influencers you can work with, so you should take your time and find the personality that fits your vision. Moreover, if you find more than one ideal candidate, you can split your budget and launch multiple small-scale campaigns, but remember that all of these will require individual monitoring.
Design a Fair Compensation Structure
One of the major points most companies forget when working with an influencer is to offer a fair compensation structure. Focusing on your target audience is a must, but you should also pay attention to your influencers and make sure they are happy with the structure you put in place.
Learn More About Our Marketing Services
Leveraging the power of influencer marketing may take some practice. But, with the right structure and authority figure, this strategy can generate more leads, compliment your branding efforts, and result in more sales.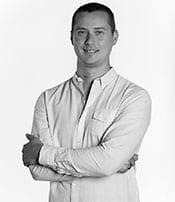 Author's Bio
Alex Morrison has worked with a range of businesses giving him an in-depth understanding of many different industries including home improvement, financial support and health care. As the owner of Integral Media, he is now utilising his knowledge and experience with his rapidly increasing client portfolio to help them achieve their business goals.