As a business owner, you're probably aware of the importance of social media to reach your target audience. And one of the best social media platforms you can take advantage of is LinkedIn.
LinkedIn is not just a great platform to market your business, but it can also help you connect with your potential customers. This is the reason why LinkedIn marketing can be an effective marketing strategy.
LinkedIn marketing enables you to improve brand exposure, establish stronger partnerships, and reach more people who are interested in your products or services. Those are just some of the reasons why it's worth to try professional LinkedIn marketing services.
Below are other reasons why LinkedIn marketing should be part of your marketing strategy:
Effective for Lead Generation
With LinkedIn marketing, the traffic generation has the highest and best conversion rates among other social networking platforms; the numbers are higher compared to Twitter and Facebook.
Even if there are some minor changes in LinkedIn, it'll continue to generate more leads for every business.
Good for Networking
Since LinkedIn is one of the known social media platform, it's not surprising why many business owners prioritize it compared to other platforms. If you're a newbie in the world of business, you will benefit most from LinkedIn.
If you think LinkedIn is for professionals only, it's also for businesses that want to reach a wider audience. With millions of LinkedIn users, you can easily get in touch with your target audience.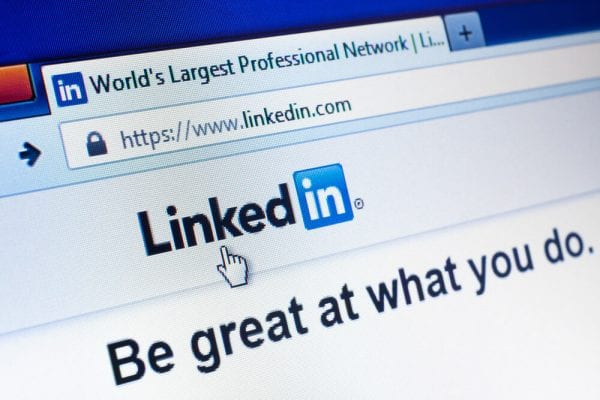 Ideal for Thought Leadership
LinkedIn marketing works for every business because of its professional content distribution. There's no other social media platform that helps brands establish as industry leaders.
With LinkedIn, you can join networks and groups with key influencers and personalities within your industry. It'll help you position strategically as a crucial influencer within your industry. For this reason, you can easily build your brand image as something reliable.
Boosts Brand Visibility
LinkedIn marketing is perfect when you want to boost your brand's visibility. For you to get the best results, make sure to use the right keywords in your LinkedIn page.
Never forget to use descriptive wording and if possible, fill all the fields. You can also add links to your websites and blogs on your LinkedIn page.
Improves Your Relationships with Your Customers
Aside from being able to have a strong online presence, LinkedIn marketing can also help you improve your relationship with your customers. Most customers want your attention, especially if they have concerns or questions regarding your products and services.
As a business owner, you should always prioritize the needs of your customers. Besides, your business will never grow if you'll always neglect what your customers want.
Through LinkedIn marketing, your customers can easily reach out to you and you can also provide immediate solutions or answers to their concerns.
Boosts Your SEO
A network that's driven by links and content is of big help for your SEO. In a study about SERP placements and social networks, LinkedIn is at the top when it comes to the network that delivered great improvement in terms of search rankings.
Every time contents are shared and seen on LinkedIn, you get an inbound link, which makes a snowball effect of the links to your website. With this, your SEO will improve and gain better results.
Offers Highly Targeted Advertising
LinkedIn shows information about its members, which include their connections, jobs, and employment details, making it a powerful platform for advertising not just for businesses.
Bigger companies may benefit from advertising the most targeted affluent networks.
Get Started with LinkedIn Marketing Today
What makes LinkedIn marketing effective is that it doesn't only center on posting about memes or any information about the things you do. LinkedIn offers a platform where you can interact with your potential customers and other professionals to accumulate referrals and have a bigger client base.
To get started with LinkedIn marketing, create your own profile on LinkedIn and make sure to provide key information about your company or business. Once you're done with profile creation, the next thing you should do is to find connections and post updates regularly.
Conclusion
With LinkedIn marketing, you'll be able to find customers effectively, expand your growing network, and establish a professional reputation.
Regardless if your business is big or small, no matter what your niche is, this type of marketing works for every business. All you have to do is to make the most out of it and ensure to implement LinkedIn marketing properly with your business strategies for you to achieve the best possible results.