There are plenty of advantages to opening an online business. First off, more and more people now prefer to buy their items online as they take advantage of home delivery. There is a huge demand for products online as many people opt to shop from the convenience of their homes through various devices such as computers, tablets, and mobile phones.
Secondly online business doesn't have to spend on rent and other expenses compared to the traditional brick and mortar businesses.
Have you recently set up your online business and want to find out how you can get more organic traffic that will ultimately result in conversions and thus help you grow your business? Then you've come to the right place.
One way to get more organic traffic is through search engine optimization or SEO. This involves setting up your ecommerce store in such a way that it appears on the first page of search engines.
When you consider that online shoppers rarely go past the first page when searching for items online, it makes sense to perform proper SEO practices.
Also, note that there are hundreds of thousands of online businesses. The competition is all too real. Without good SEO, your business is likely to land further away from the first page making it hard for customers to find you.
With this in mind, it's a good idea to take a look at the top 5 tips to implement when looking to improve your ecommerce shop's ranking.
1. Keyword Research
When online shoppers are searching for products, they will use specific keywords pertaining to what it is they currently need. By knowing which keywords are mostly used by shoppers and including and sprinkling these keywords in the content, your ecommerce store is likely to appear on the customer's search results.
The more the business appears the more likely the online shoppers are going to click on your website and make a purchase.
But how do you find the relevant keywords?
Well, if you are not tech-savvy, then you can always hire the services of a search marketing firm. They can provide the right content and keywords for your ecommerce store.
Secondly, there are many tools online available that you can use to search for keywords
2. Incorporating the Keywords
Finding the right keywords is one thing, next you will need to know how to incorporate the keywords in the content. Note that you will also need to find both long tail and short tail keywords and use these in the content.
Keep in mind that you need to use the keywords wisely in the content and to avoid overusing them. It is crucial that you do not overuse the keywords as search engines will notice this and punish your website for it. The lower the ranking the worse it is for business.
If you do not have SEO skills, a digital, marketing agency can do the task for you.
3. Adding Internal Linking
Customers merely visiting your site is not enough. You also want online shoppers to spend a little more time on your site. Other than making it simple to navigate, you can also add internal links to the content.
This is where you add a link to different products that may work with the item that the reader is shopping for. This creates awareness and can be a powerful marketing tool to increase conversions.
Furthermore, the longer online shoppers spend on your website, the more Google sees that people are interested in your content. As a result, search engines will promote your website by raking it higher. This makes the site easier to find by shoppers resulting in more organic traffic and ultimately more sales.
Note however that you should employ clever use of internal linking. This is because too much internal linking is likely to annoy readers resulting in a high bounce rate. Search engine algorithms will notice this and punish your ecommerce store.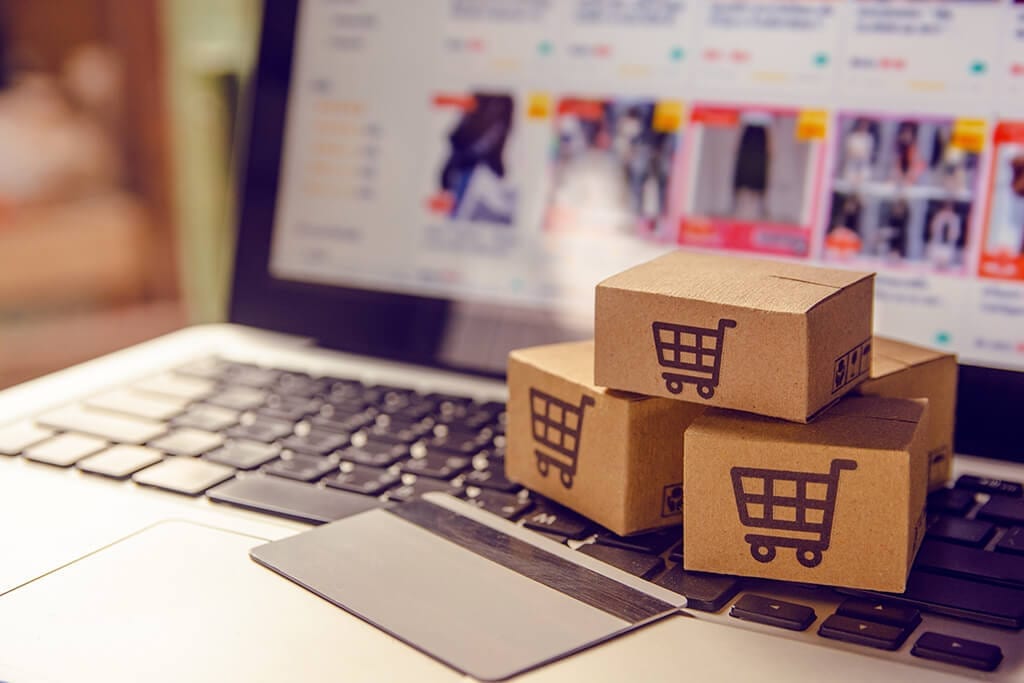 4. Website Design and Architecture
The way your ecommerce website is set up and designed has a huge influence on the SEO and whether you land on the first page of search engines.
A well-designed ecommerce site will be fast loading and easy to navigate. When online shoppers click a site, they want it to load quickly so they can get to the products that they are interested in.
If a site is loading slowly, chances are the shoppers are going to move on to a different website. After all online shoppers do not have the patience for a slow-loading website.
This shows Google that your site isn't efficient and will, therefore, penalize the site by bringing down your rankings. The lower you rank the less the traffic and thus the less the business.
On the other hand, a fast loading website that is simple to navigate shows Google that customers and online readers are interested in the content. As a result, Google will promote your site by ranking it higher.
Additionally, a web developer plays a critical role in online store architecture. A WordPress web developer Melbourne or your local area can be an invaluable asset when it comes to designing and creating your online store. WordPress is a versatile content management system (CMS). It is an excellent choice for e-commerce ventures.
The web developer can expertly integrate WooCommerce or other e-commerce plugins, enabling your product catalog, shopping cart, secure payment gateway, and order management. With the increasing use of mobile devices, the professional will ensure your online store is optimized for various screen sizes, providing a seamless browsing experience for customers across devices.
A WordPress developer can implement security measures to protect customer data, transactions, and sensitive information. This expert can ensure a smooth process if you need to integrate your online store with email marketing platforms, analytics, or inventory management systems.
5. Incorporate Social Media
Social media is a great way to promote products on your ecommerce store. You can do this by adding links on your various social media platforms that direct users to your website.
This is a highly effective way to create brand awareness and drive more organic traffic to the site.
And the more people that visit your site, the higher the rankings and the more sales that you can make.
That said, adding links to social media is just one way that you can take advantage of the platform. You can also add a share button to various social media platforms on your website. This makes it easier for people to share the content with their friends which helps put the word out to available products on your website.
Maintain a consistent posting schedule to keep your audience engaged. However, prioritize quality over quantity. Incorporate user-generated content (UGC) to encourage your customers to share their experiences with your products by using a specific hashtag. This helps build trust and extends your reach to potential customers.
Most social media platforms offer highly targeted advertising options. You can define your target audience based on demographics, interests, behaviors, and more. Utilize these features to reach potential customers effectively.
Collaborate with social media influencers who align with your brand. Influencers can help you reach their engaged audience and lend credibility to your products. Moreover, you can use stories and polls to engage your audience in a fun and interactive way, helping to create a stronger connection.
Final Word
While there is a lot of potential with starting an online business, there are still a lot of competition. It is important therefore that you make use of SEO practices to help rank your site higher. This will result in more traffic and thus more sales.